Watch These SFI Rules of Success Videos
 First and foremost, " Personal & Financial SUCCESS In Ninety Days Or Less "
Hi, I'm Solomon Greenlee, and I provide people with powerful information and training that has been shown to dramatically increase the chances of developing a successful home business. If you are worried about money, and if you would like to know of a way that could drastically reduce or even eliminate your worries, then, You are in the right place…
You are going to have access to a FREE day by day program where you will perform actions that are going to guarantee YOUR success in 90 days or less!
In order to start and follow the "sfi90days" program, You need to be a member of SFI, click HERE if your are not a member, become one, and start right now!
Before you start your "sfi90days" program, make sure you take a look to our mission, getting started and pledge.
Commit yourself, take action and enjoy!
THIS IS WHY YOU WILL SUCCEED WITH US…
With the SFI 90 Days Program, YOU will get:
A unique fail proof " System " for your SFI business that includes:
* Step by step daily actions for 90 days to develop your mind & grow your SFI business
* 50 + Success Mind Setting Videos
*130 + Advertising sites were YOU will be specifically instructed on how to effectively advertise
* Over 1,000,000 Advertising Credits
* Done for YOU promotional tools ( Email swipes, text ads, keywords & banners ) just copy & paste!
Introduction to SFI Rules of Success
Over the last 60 years, literally millions of people have participated in our type of business. And through many years of trial and error, and hundreds of millions of dollars spent on figuring out what works and what doesn't, we have a very clear picture of what leads to success.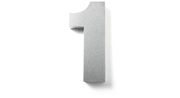 Treat your business…like a business!
If you purchased a franchise, would you expect it to make money for you if you only worked it a few hours a week? Or if you didn't get trained? Maybe if you only tried for a few months? Ultimaely if you didn't follow the proven guidelines of the creators of the franchise?

DO something to grow your business every day
You will not create a successful business by thinking about it. You will create a successful business ONLY by DOING…by TAKING ACTION every day. Every day, no matter what, make sure you're doing SOMETHING to further your business. If you're not, you're not even in the game, you're kidding yourself. No business becomes successful without daily focus and action.
Lead By Example
If you want your affiliates sponsoring affiliates, referring TC members, etc., then make sure YOU are are doing these things. Do these things and become proficient in these things so you can show and teach your affiliates the best ways to do them.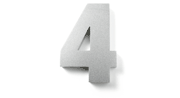 Work with the workers
Way too many people focus on QUANTITY. They sponsor dozens, even hundreds of affiliates–which is great–but it is ultimately QUALITY that is the real key. Once you've found or developed 3-5 topnotch affiliates, you're going to see a lot of great things happen with your commission check.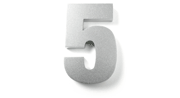 Treat TripleClicks as YOUR store
As one of our affiliates, you and SFI are partners. Therefore, you need to think of SFI products as YOUR products. And you need to think of TripleClicks.com as YOUR store.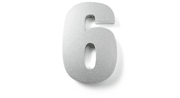 YOU succeed only if THEY succeed
You know what the number one complaint we receive is? It's affiliates telling us that their sponsor/upline doesn't support them, never answers their emails, never communicates with them, etc.
YOU make it happen, no one else
Not only is this a key rule in SFI, but I consider this to be amongst THE most important lessons in life. NO ONE ELSE can make you successful. It's all up to you. YOU are the "master of your destiny" and responsible for your own success. Period.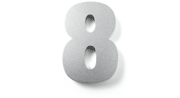 Leaders are readers
It's ABSURD to think you can succeed in SFI if you're not visiting the SFI Affiliate Center at least once a day and reading the latest information and updates. EVERY DAY, at the very least, you should be checking all of the tabs on your SFI homepage (Alerts, Tips, To-Do List, TripleClicks, Scoreboard, etc.). You should also be reading the latests posts on the SFI Forum. If you're not reading all or most of these things, you are clearly NOT serious about SFI and you will therefore not succeed.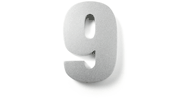 Open your eyes to your potential
You may not realize it right now, but inside you you have the potential to become very, very successful. Successful beyond your wildest dreams. So why aren't you? By and large, it's because our schools, governments, teachers, professors, and clergy don't teach you this!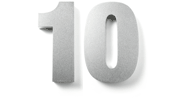 Set goals…and publish them!
A valid plan for success must include not just goals, but published goals too. Use this section of our Affiliate Profile to set yours and review your goals often at your SFI Homepage (see "My Goals" section). Once you've set your goals, print out the page and keep it on the wall near where you work on your SFI business. i.e. Publish them!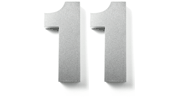 Have a plan (a realistic plan)
Goals are vital, as Rule #10 makes clear, but you must also have a plan to achieve your goals, and it must be realistic.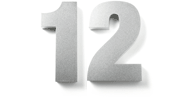 Winning starts with beginning
There will never be a "perfect" time. Start now, with whatever you have. The tools you need will come to you as you learn more about SFI and work toward your goals. And don't be derailed by "perfection paralysis" either. Realize that you won't be able to do everything perfectly. Do the best job you can. Keep learning and keep moving ahead. That's the key.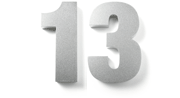 Focus
You cannot become successful in anything when you're trying to do too many things at once. As they say, chase two rabbits and you'll catch neither!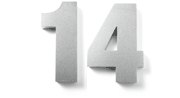 Send praise down (and criticism up)
Have something positive to share? Send it to your downline! One of your jobs as an upline member is to provide your downline with motivation, inspiration, and help create and maintain momentum. A super easy way to do this is by regularly using the PSA Mailer, CSA Mailer, and Stream.Post positive, uplifting comments on the SFI Forum, too. Hearing about success from other SFI affiliates, even if they're not in your upline or downline, is empowering!
Don't quit
The only way to fail in SFI is if you give up.
Think BIG!
As our SFI slogan says, aim high and dream big! Small desire produces small results, just as a small fire produces little heat.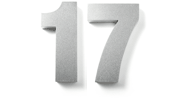 Don't major in minors
Don't let little problems upset you. Concentrate on the positives…and the "big picture."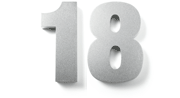 Don't be a negative thinker
Your attitude determines your altitude in your life, so make sure it's positive! And don't let the negative attitudes of others (even if they're family members, friends, or peers) influence you. All the great men and women in history had to overcome the naysayers (AKA "Dream Stealers") who said it couldn't be done—and then went out and did it. Think for yourself and believe in yourself!

Some will, some won't. So what?! Someone's waiting! Next!
Because most people aren't "entrepreneurial," rejection is natural and normal in our type of business. For every 20 people you present SFI to, expect 19 "no's" for every "yes." You may do better than that, but expect 19 rejections. This way, the rejections won't bother you. Also, realize that they're not rejecting YOU—they're simply rejecting an idea. Just keep moving ahead.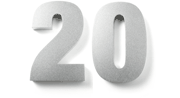 Persist until you win
Building a successful business will require persistence and determination. Though many would like you to believe otherwise (including most of our competitors), there's simply no such thing as "get rich quick." And, I'm sorry, but almost all "overnight success" stories you hear about were actually YEARS in the making.